Use ACF Data on Category Template ( Pro. Log )
One of the very first projects I got on UpWork was part of the Custom Fields plugin. Initially, I wasn't going to write an article on this. However, it does mark the beginning of me dedicating myself Full Time.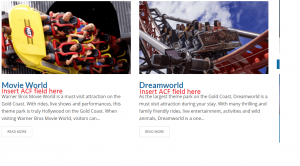 The client was looking to have some custom fields displayed. This was a fairly quick project and only lasted about 2 hours. So, there really isn't much to talk about. Although, testing the waters did open to future opportunities.
Initially I wasn't 100% certain if it was possible to achieve what the client was looking for. Partly because I was just getting back into the full swing of things. However, with the experience I've had with my own plugin ( Advanced Post List ), I had a pretty good idea how to use Meta Data and custom fields, and the client had a pretty good idea as well, but he didn't know how to program. For me, it was just a matter of getting in there and implementing the code. Plus only thing the client I was looking for was to see if it was at all possible.
In the end I was able to display the Location field values, custom Date, and a button to link a Ticket URL. Most of which he wasn't sure was possible, and adding the URL button was just a little addition since he had mentioned it.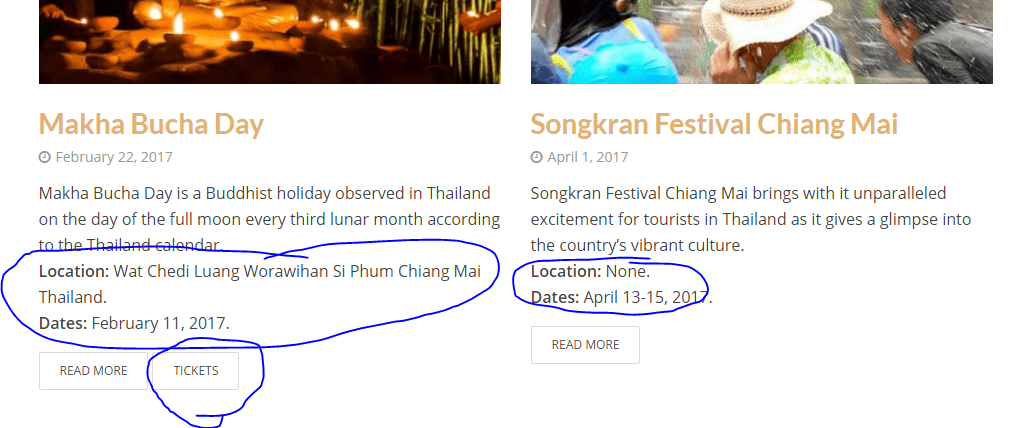 He already had a primary Web Developer working on the site, but at the time he taken time off. The client on the other hand was really happy with the high turnaround rate, and even open it up to a future opportunity, but unfortunately was unable to take the project since I had a tight schedule set.